Time of the Writer 2013: Steinberg and Desai on "Writing the Other", Hassim and Molope on "Writing Gender"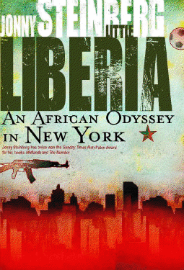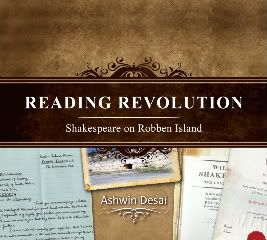 Non-fiction authors Jonny Steinberg and Ashwin Desai, were quizzed on "Writing the Other" by facilitator Federico Settler at Saturday's session at the 16th annual Time of the Writer International Writers Festival.
Steinberg, most recently the author of Little Liberia: An African Odyssey in New York, is attached to the Centre for African Studies in Oxford, and winner of the Windham-Campbell Prize for Literature, was asked how his work differs from that of fiction writers. Steinberg answered that he "can't get into somebody else's head", but that he has to write from what he knows. He added that he "wouldn't presume to give voice to the other," but instead gets to know his interviewee very well, and "writes about that relationship".
Ashwin Desai, political commentator, explained that writing about interviews conducted in the place he calls home, Durban, was difficult in that "one can't escape one's own biography". He said in his book, Reading Revolution: Shakespeare on Robben Island, he wanted to talk about what happens when the "Calibans come to power" (referring to Shakespeare's The Tempest), noting that they often end up acting as "Prosperos".
Steinberg explained that when he tries to understand the people he writes about, he asks himself "how they feel about their own death". He explained that his forthcoming book, to be published early in 2014, focuses on a Somali man who led a "deracinated life in Somali, until he saved enough money to hitch-hike to SA, where he now runs a spaza shop in Blikkiesdorp". He noted that this man insisted on all the interviews he gave Steinberg being held in Steinberg's car, so that he could see "tsotsis" coming, if there were any, "in a way, trying to escape his own murder". This gave a sense of the xenophobic conditions under which he had to live, as opposed to Steinberg's relative safety as a white man.
At question time, a member of the audience asked Steinberg about Little Liberia, querying why there was a "muting of gender" in the text. Steinberg replied that he tends to sink more into the lives of the men he interviews, "perhaps because of projection and the ability to imagine myself in their shoes". He said however, that "one day I hope to write intimately about a woman". He said it was important for a writer not to speak over a reader's head, but to "trust your reader to be able to work out what you show him/her, which must be the guts of it, the story". He noted how one of his Liberian protagonists found it very traumatic to have sex with his wife for the first time, because she had undergone female circumcision. He then became virulently opposed to it. His wife however, supported the practice, and insisted on her daughters being circumcised too. "Swooping down on cultural practices from the outside doesn't work," said Steinberg, "it has to happen from the inside and outside at the same time".
Desai slated the rhetoric of post-colonial academics who analyse subaltern writing against the dominant discourse, saying it "doesn't get you closer to the magic". He said that interviewing people
for his book on Robben Island "humbled" him, although it didn't stop him from being critical. He noted that "research is a messy business".
~ ~ ~ ~ ~ ~ ~ ~
A curiously vulnerable second session focused on "Writing Gender Violence". The tone was hesitant and yet determined.
Shubnum Khan, author of Onion Tears, said she believed domestic violence's power comes from "its secrecy and shame", and welcomed the opportunity to move the discussion from beyond the private confines of the home, to a more public sphere. Shafinaaz Hassim read from her recently published book Sophia, a novel about domestic violence, followed by Kagiso Molope who read from her novel about rape, called This Book Betrays my Brother. Hassim said she chooses to write about violence because she's a sociologist researching the issue, but wants to unpack these stories "not scientifically, but for a broader audience". Molope said she grew up in a violent township where she witnessed many attacks on women, and always "wanted to write about the role of the witness. Do you speak out? Make excuses for the men?"
Khan asked the authors to comment on why victims who endure trauma often are further victimised. Hassim said she believes this comes from a "pseudo self-righteous culture of denialism", where "it has become acceptable to blame the victim for her abuse," so that she can then be "punished / disciplined / fixed". Molope said in her book the brother accused of rape rejects his sister when she tries to talk to him about what has happened: and then he excludes her from his community, revealing that her challenge has become a threat for an entire group, not just an individual.
Khan mentioned several high-profile rape/assault cases that have appeared in the media lately, for instance, the rape and murder of Anene Booysen in the Cape, and the shooting of Oscar Pistorius's girlfriend Reeva Steenkamp. Hassim said that it is reassuring that there is a renewed consciousness around gender violence, because it is important that civil society fights back. Molope said, from what she has gathered from talking to township people, women in SA are "under siege", they feel that there is a civil war against them and children.
An audience member asked Hassim whether she believes fiction can be a form of self-help. She said she lent Sophia to someone in an abusive marriage, who chose not to leave. Hassim said perhaps it was too early to see her action as a failed attempt. A man from the audience asked the authors whether they thought a man could write about gender-based violence. Molope said she believed one needs to include "many perspectives". Another question focused on whether violence can have emancipatory possibilities. Molope said we can't dictate how victims respond to violence, while Hassim mentioned a movie she saw about an Indian woman who burned her abusive husband to death in a house fire. Molope said it is always a victim's choice to react in a certain way, but "you owe it yourself to just be you".
Centre for Creative Arts co-ordinator, Tinso Mungwe, then wrapped up the festival with a vote of thanks for the organisers, funders, and authors.
~ ~ ~ ~ ~ ~ ~ ~
Facebook gallery
Book details
eBook options – Download now!
---